Maximize Life.
 Professional Organizing with Efficient Solutions
Maximize Life.
 Professional Organizing with
 Efficient Solutions
"Thanks for your help reorgaizing and decluttering my entire home. I have used other organizers in the past, but you are your system is the most efficient and fast!"
-Renee J.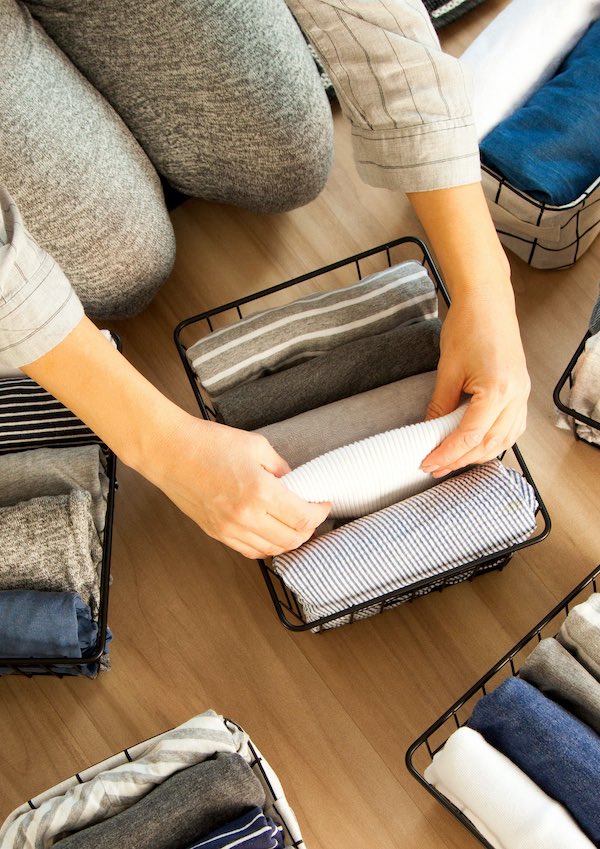 get your life back!
Organization Is The Key
But what happens when…
Being organized doesn't come naturally.
You don't know where to start.
There's too much clutter.
It's hard to determine what to keep or get rid of.
You are moving and there's just so. much. stuff.
These are all very common problems, and we can help!
At Efficiently Neat we take a personalized approach to organizing by focusing on your individual goals, habits, and needs to create systems & processes that work with you, not against you.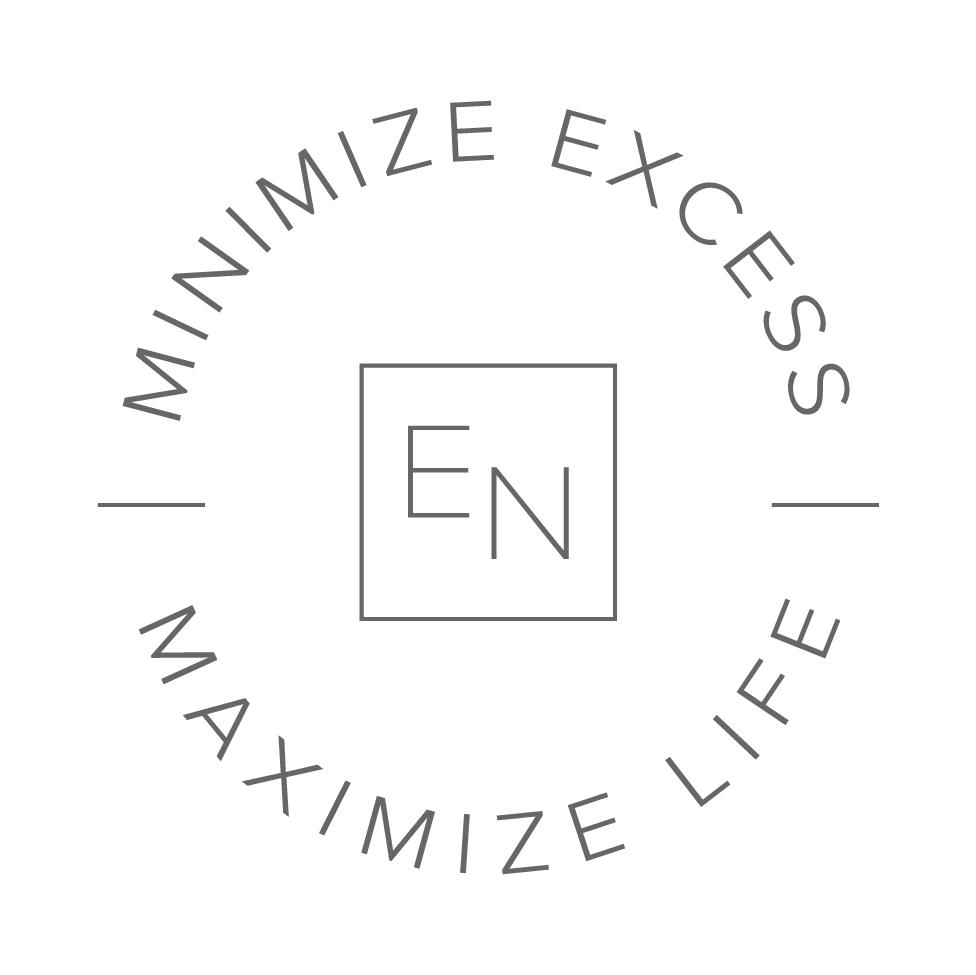 Efficiently Neat is a Professional Organizing company based out of Kansas City. We specialize in helping to simplify your space by incorporating efficient systems & processes to ultimately help give you your life back! It is our passion to help you fall back in love with your space by creating tailored organizing solutions that fit your specific needs and goals. We will work with you to establish realistic & effective organizing systems that are sustainable, functional, and aesthetically pleasing.
Read More
Clear Clutter
Clutter in your space can unknowingly drain you of energy. This is why decluttering is the most important step to organizing your space & getting your life back. We work with you to carefully and thoughtfully pare down your items to ensure you have everything you need to live a more organized and efficient life.
Alleviate Stress
When your space is disorganized it can cause unnecessary stress and anxiety. We focus on incorporating efficient processes & systems that help eliminate triggers causing undue stress. Our goal is to create a space characterized by order and tranquility that you enjoy spending time in and provides an escape from the stresses of the outside world.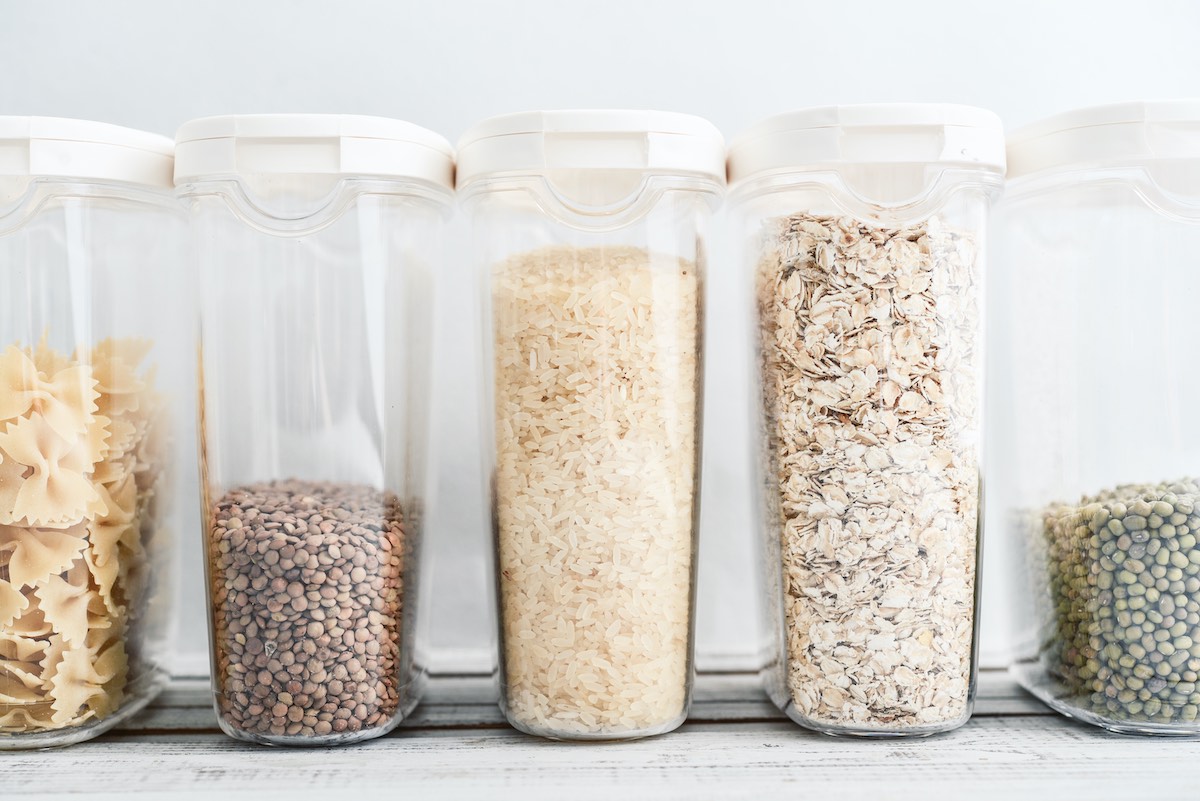 Easily Maintain
…But will I be able to maintain it? Absolutely! It does require a small amount of work, but you will be amazed how easy staying organized can be with the right processes in place! As part of our Efficiently Neat process, we work with our clients to create personalized organizing solutions that are not only sustainable, but also add efficiency to your daily life, making maintaining your newly organized space a breeze!
Easily Maintain
But will I be able to maintain it? Absolutely! We would be lying if we didn't say it will require a small amount of discipline, but you will be amazed at how easy it really is! As part of our Efficiently Neat process, we work with our clients to create personalized organizing solutions that are not only sustainable but also add efficiency to your daily life, making maintaining your newly organized space a breeze!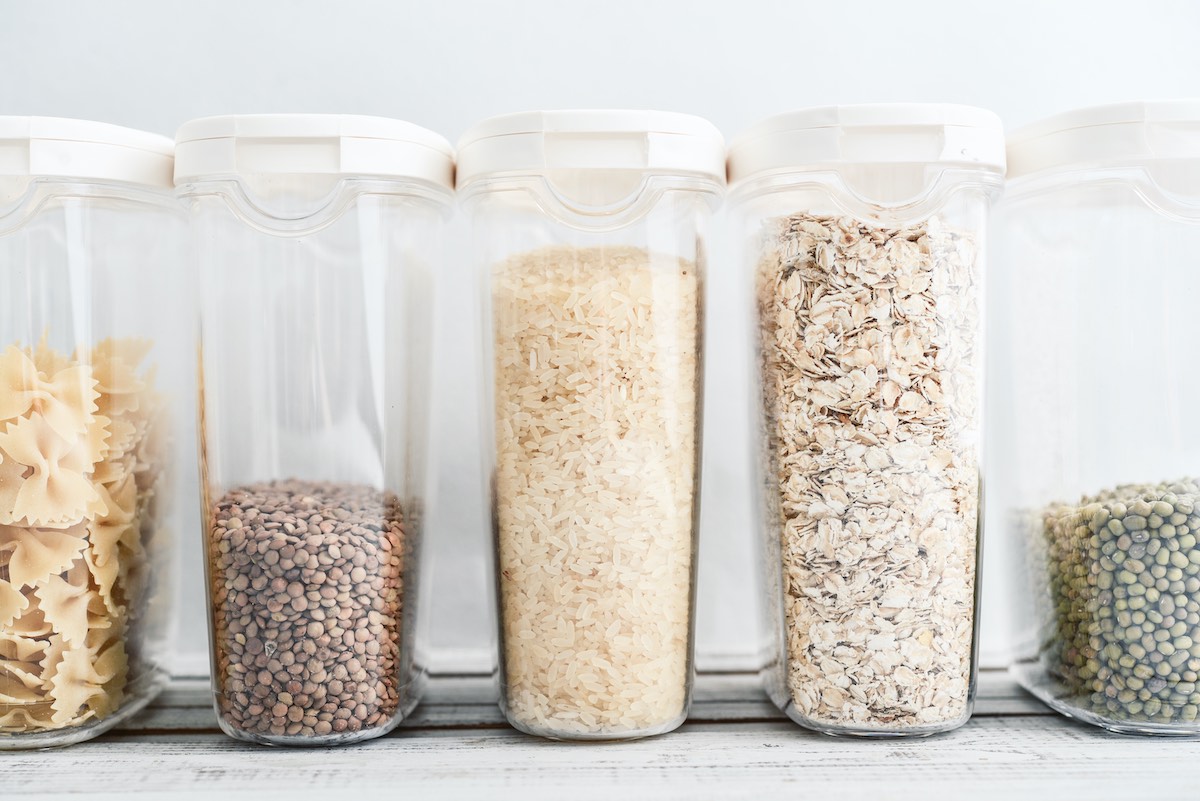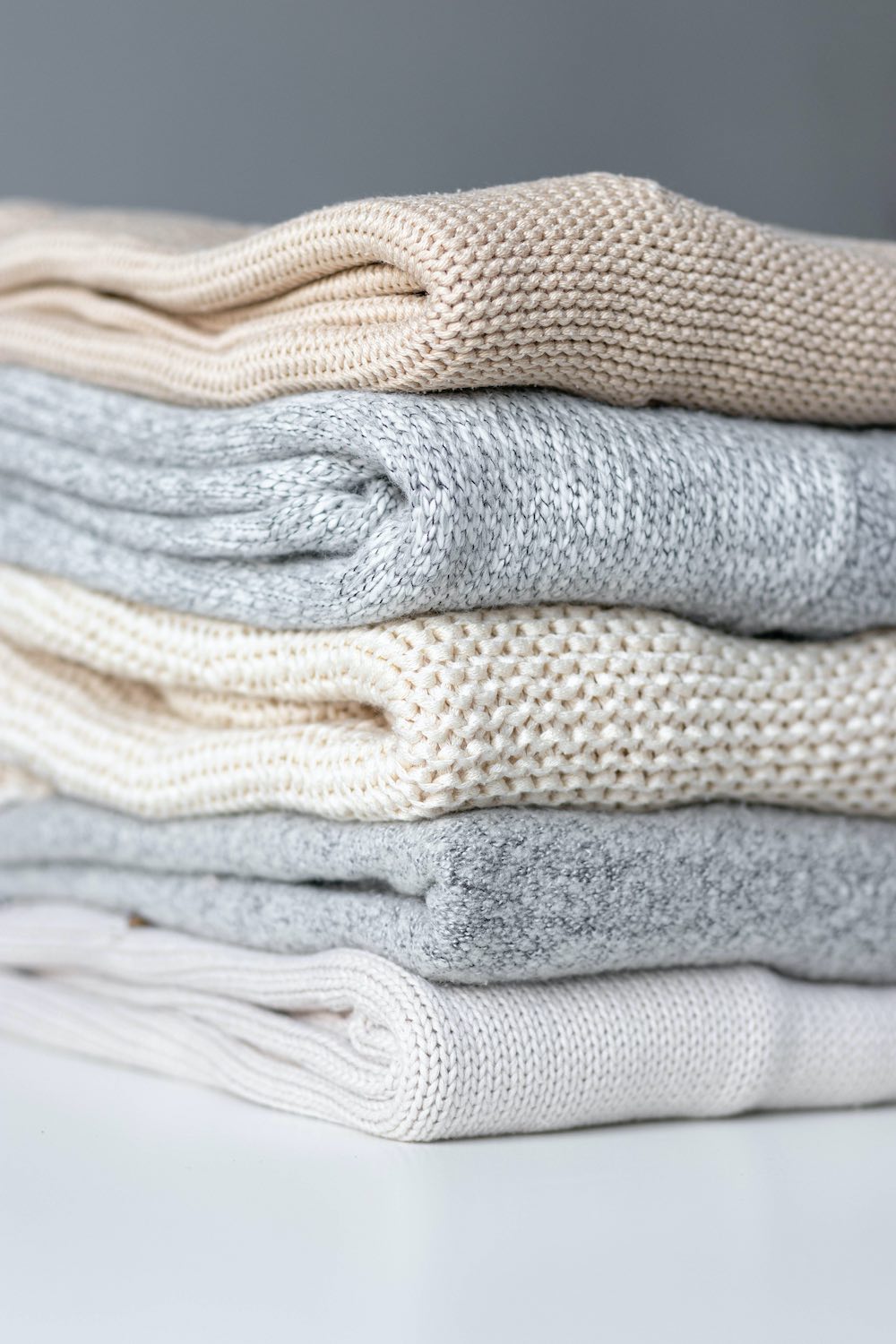 Let us help you regain control of your space with customized organization solutions and efficient processes. Our full-service Home Organization Package takes out the guesswork to make any project attainable! We not only help you to love your space again, but also give you the tools and strategies to confidently maintain your refreshed space.
Whether you're in Kansas City and wanting to keep a safe distance, or you're in a far, far away land – we are tech-savvy professionals ready to help you every step of the way. Our Virtual Organizing service provides you with an actionable plan with the flexibility to fit it seamlessly into your busy schedule.
Are you moving to a new home and want to declutter? Let us turn your cabinets, closets, and more into beautifully organized spaces that will inspire buyers! Have you already moved and are feeling overwhelmed with the idea of unpacking? We can help you unpack and methodically arrange items to make sure your new space is organized from the start!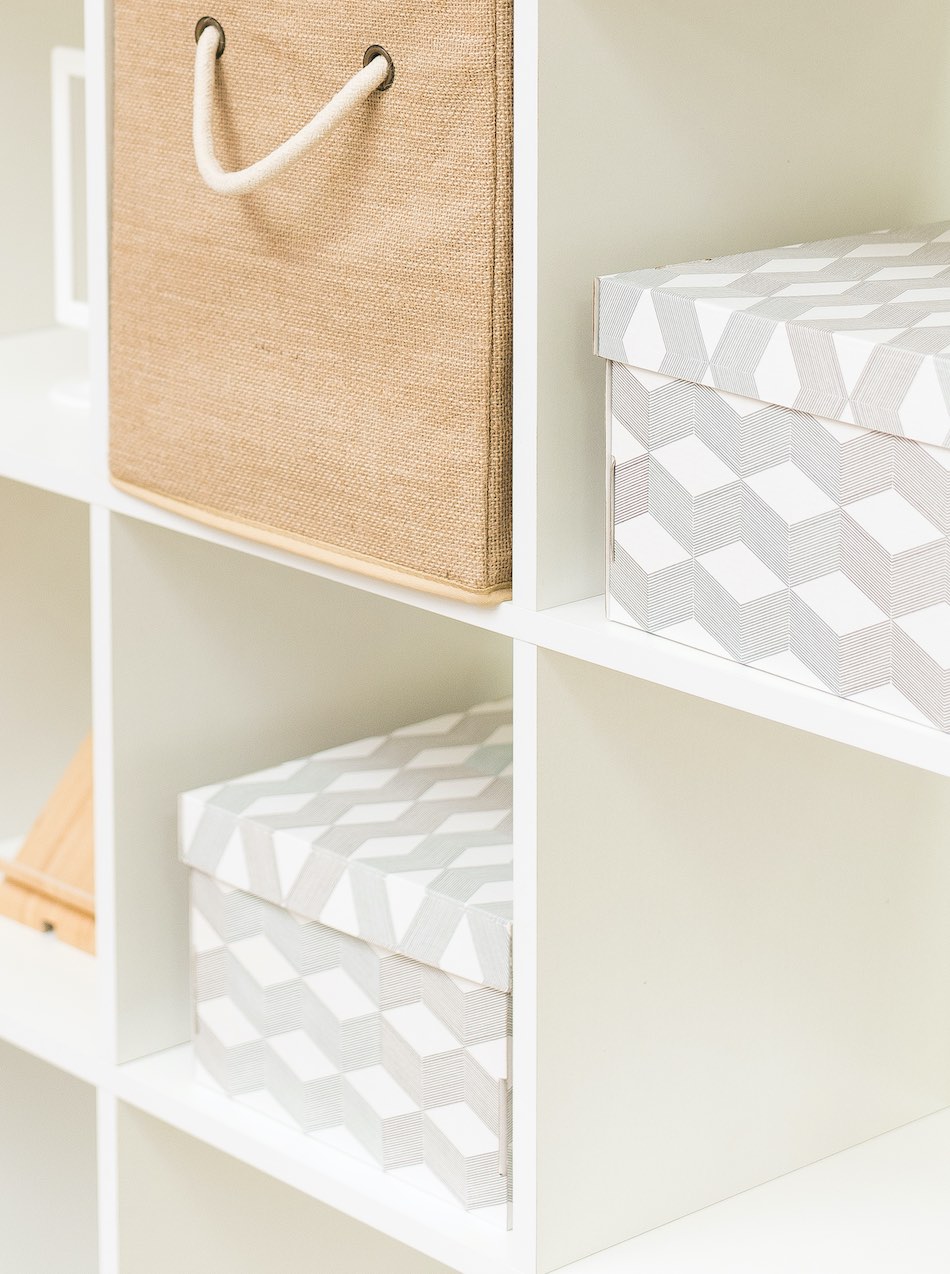 easy as 1,2,3
How It Works
1. Schedule Your Consultation
Let's set up a phone or video chat to learn more about your space! During your consultation we will discuss your goals, needs, personal habits & style, timeline, and budget. If needed, we will coordinate getting photos & measurements of your space to help us in the planning process. Finally, we will take all the information you shared to create a plan and determine any supplies needed for your project.
2. Minimize. Optimize. Organize.
Once the plan is in place, we schedule a time to get to work! We work with you to thoughtfully minimize your excess, create systems & processes to optimize your efficiency, and ultimately organize your space so that it is not only functional, but aesthetically pleasing.
3. Enjoy!
Did your shoulders relax? Were you finally able to take that long, deep breath? Yep… that is the feeling of all your stresses melting away! Now all that's left to do is enjoy your freshly organized space! 
What are you are going to do with all that free time?! … start a new hobby?… read a book? … spend more time with family and friends?
We can't wait to see how you maximize your life!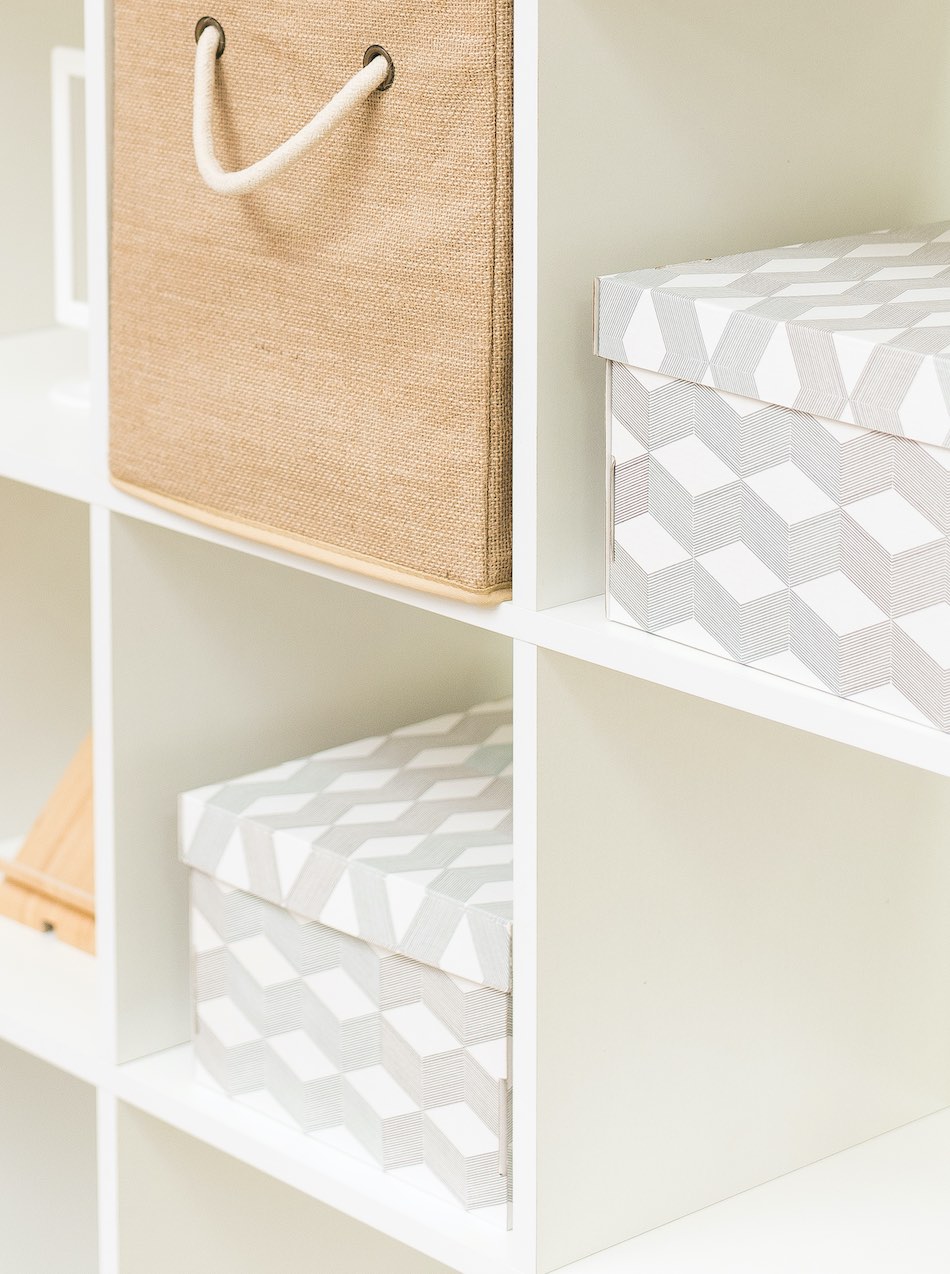 "If you are looking for the best Kansas City Professional Organizing company, look no further! Julia took an overwhelming, impossible seeming project and made it easy and fun! Now I can finally find everything I need and have been amazed how easy it has been to maintain my newly organized spaces. I can't thank you enough!"
Linda C.
"Best business investment I've made in a long time. I routinely have Julia come to my photography studio and help me create systems and organization that will increase my productivity and long term profitability. She's got an incredible way of figuring out solutions to systematic problem areas and keeping my business organized in general. I recommend using Efficiently Neat 10 times over. The return on the investment is undeniable."
epagaFOTO
"Spring cleaning got a little tricky when I was trying to organize my 7 year old's closet...I thought we could tackle the project on our own, but in the end, I needed to call in a professional to help soften the potential mother/daughter disagreements about what needed to stay, go, be donated, etc. Julia (a mother herself) came in an brilliantly navigated both the emotional content and the spacial variables we were dealing with. My daughter LOVES her closet and I'm incredibly happy with the end project...we ended up hiring Julia to continue the project beyond the closet and into other spaces of our home needing some TLC. As a busy, working mom (as many of us are), this was a project that I would gladly outsource to Julia and her team in the future. She was perfection."
Jessica R.
"Working with Julia was amazing! She helped me tackle the project of packing my house before moving. On the day of our session Julia came with literally every packing item you would need (moving boxes, sharpies, post-it notes, packing tape, trash bags, packing paper, and so much more). She helped me think through what might be needed right away after the move vs. what was going into storage for the time being. Julia is professional, kind, organized, and extremely easy to work with. She is the main reason our move went so smooth and I am thankful for her expertise!"
Jocelyn R.
"Thank you Julia! You are a miracle worker! I am so thankful I found you. #efficientlyneat #transformations #professionalorganizerchangedmylife"
"Julia is a godsend! She helped jumpstart my decluttering process."
"I am so excited to finally have my closet organized. We donated so many things! It also makes getting ready easier because I'm not digging around trying to find stuff. Highly recommend!"
Julia walked into a basement that was rather chaotic and left it completely organized. Her attention to uniformity provided a visual sense of organization and I mean the attention to each label being in the exact spot on every storage bin... Julia allowed for me to be her worker bee, and with her guidance we took a 365 day's overdo job all the way down to 4.5 hours from start to finish. Get this she even took all our donation items with her...leaving us absolutely nothing to do except enjoy are new organized basement. This was a birthday present for my husband...his words. "Thanks so much for that EXCELLENT surprise gift!"
"My husband and I cannot say enough good things about our experience with Julia, and the services she offers. She has changed how things work in our home and we will be forever grateful. She is professional, warm, strategic, patient, extremely hard-working and so effective in her role. She truly is amazing! She helped us so we had a home for everything. She truly is making our home work better for everyone. Booking her services was one of the best investments we've made as home owners and we cannot recommend her more highly. ❤️"
"Julia did an amazing job for us! She was very timely and efficient with her time here. I would recommend her to anyone."
"My closets are GORGEOUS and Julia re-arranged everything perfectly!!!!!!!!! I could not believe she was actually able to do it but she did ;0) She was so much fun to work with and I am already planning for her to "fix" another mess of a room. I can SO HIGHLY RECOMMEND her!!! Thanks so much Julia!!!!"
Julia was simply amazing! She made my life so much easier and everything came together beautifully. I was so pleased with the products, her skills and her overall coordination!
"I am so happy I hired Julia to help organize our Children's toy rooms and kitchen! She had great ideas to organize our home just right!!! I would definitely recommend!"
"We cannot say enough great things about our experience with Julia! She was prompt, affordable and amazing to work with during our garage overhaul. From the virtual consultation to the end result, she kept us informed of costs, next steps and was open to all our feedback along the way. It's such a great feeling knowing that everything has a "home" now and we're already looking at other spaces to work with Julia on!"
"Julia exceeded our expectations for organizing our pantry! She was prompt, professional and really made the perfect plan for our pantry. Not only is it beautiful organized, it's easy to maintain and very functional! From the containers to the labels, it is now a dream pantry! She even made the most amazing "before and after" video that I share with everyone. We couldn't be more pleased and would highly recommend her company!!"
"Thanks for your help reorganizing and decluttering my entire home. I have used other organizers in the past, but your system is the most efficient and fast!."
"Julia has been absolutely amazing to work with. She has solved several organizational issues in our new home including our pantry, basement, garage, bathrooms, linen closet, and an office space. Each time we have worked with Julia she has asked great questions to truly understand how we live in our spaces and each time she has brought creative solutions to our needs. This isn't a one time clean out that is a mess again months later. Each of our spaces looks just as good as the day she completed the work. We are able to keep spaces organized, find what we need and really live in our home without clutter. I am excited to have Julia come back to organize a few additional spaces!"
"Julia has done several spaces in my home now and I can't recommend her enough! I struggle to get motivated to purge things AND I struggle to see how things can be organized in a way that will work day-to-day. Julia has helped me see what works best for my home-- and helped me get rid of things in a non-threatening way. She did one of my spaces a couple of months ago and it has stayed organized since!"
"Julia is very good at what she does. Getting you organized. She is pleasantly persistent and addictive. Once you start you can't stop because the process works and she makes your life better and who doesn't want that!"
"We are so grateful to Julia for making a tough space in our home both functional and aesthetically pleasing! We won't hesitate to reach out in the future for additional projects."
"Julia was absolutely wonderful to work with! She is quick, creative, and such a hard worker. After moving here in June and having three small kids, I was overwhelmed with unpacking my house and getting it set up well. She helped me with our toy room, living room, and created a functional and pretty craft closet. Our main level is finally set up, and it's thanks to my work with Julia! I can't recommend her enough. 🤩"
"Julia helped me create a clean and efficient space for both of my basement storage rooms and both of my kid's bedrooms. I want her to now organize my whole home. She created such a useful space for us. Not only is she great at organizing, but she also is flexible at creating a personalized space that worked specifically for me and my family!"
"Julia did an amazing job helping us to sort through our clutter. She was very efficient and helpful and very good about working with our budget. I strongly recommend her."
"Julia was not only very professional, competent, & efficient, she so easily saw how my messy closets could be totally revamped. It was so amazing to see the transformation and see her accomplish it so quickly. Wow. Thank you, Julia!"
"Julia has been great! She took on a large organizing project in our basement. Julia works fast and figures out best way to approach the job. She is also very personable and easy to work with. We have finally reclaimed a large portion of our home and are grateful for her help. Highly recommend Julia and Efficiently Neat!"
"Julia is a miracle worker!! She organized our kitchen and it's so much easier to access things & put them away in their spot, and easily see our grocery inventory. She puts a lot of thought into the project & works quickly to get it done! Can't recommend enough!!"
"Over the past few months Julia has organized my entire home and she has been a dream to work with. My husband passed away, I moved, and I was feeling overwhelmed by everything. I couldn't seem to get a handle on things, so I made the decision to hire Julia. She thoughtfully, systematically, and efficiently, moved from room to room doing her magic. I don't say magic casually… she worked wonders. She helped organize my bills, mail, garage, unfinished "catch all" space, took photos to post on FB market place, organized my online banking, and even found me forgotten gift cards, and checks! I can breathe & enjoy my home again. I can't recommend her enough, she goes above & beyond, and I know you won't regret making the call to hire her."
"I was so pleased how much we got done in the time aloud. And such a fresh look at the space much needed!! Can't wait for our next appt.!!"
"Awesome experience which made such a difference in my space and daily living. So grateful to Julia!!!!"
"Julia was amazing! She organized our storage area to make it easier for our staff to locate items needed. Julia was in communication with us throughout her time organizing. She wanted to make sure we did/didn't need certain things and let us know her entire process. We will definitely be using her again!"
"Julia was amazing! On day 2 of our cross-state move, she had our daughters' bedroom/closet/bathroom and our bedroom/closet/bathroom completely set up, along with some other play spaces for the kids. We are able to function so much better while we work through the rest of the boxes. I highly recommend her. She has a very kind and helpful demeanor as well, which makes a big difference ☺️"
minimize excess.

maximize life.
More Local Info
PROFESSIONAL ORGANIZER KANSAS CITY | HOME ORGANIZING
Organizers for every room in your house or office
More About Kansas City:
Kansas City is the largest city in Missouri by population and by area with an estimated 495k residents and encompasses about 319 square miles. The city is unique in the fact that it actually straddles the Kansas-Missouri state line. Most of the city is within Jackson County, but part spills into Clay, Cass and Platte counties. Downtown Kansas City, MO is near the confluence of the Kansas and Missouri Rivers and parts of downtown experience severe flooding during certain seasons and weather. Major surrounding suburbs on the Kansas side include Overland Park, Olathe and Kansas City, with other smaller suburbs of Lenexa, Shawnee, Merriam, Leawood & Gardner. Kansas City is known for many things – but none greater than their famous barbecue cuisine. Craft breweries also flood the area, providing plenty of nightlife and dining opportunities.
What They Say About Us:
If you are looking for the best Kansas City Professional Organizing company or doing my preferred type of search – professional organizer near me, look no further! Julia took an overwhelming, impossible seeming project and made it easy and fun! Now I can finally find everything I need and have been amazed how easy it has been to maintain my newly organized spaces. I can't thank you enough! – Linda
You May have found us by searching the following terms:
Home Organizing For All Rooms
Best Home Organizers Near Me
Closet Organization Kansas City
Decanting
Decluttering Help Kansas City
Not the page you are looking for? Here are some of our other pages:
Get Started with Efficiently Neat
We serve many areas around Kansas City, including:
Olathe KS, Overland Park KS, Lenexa KS, Shawnee KS, Leawood KS, Gardner KS, Lawrence KS, Mission Hills KS, Prairie Village KS, Fairway KS, Westwood KS, Parkville KS, Roeland Park KS, Lee's Summit MO
Zip Codes near Kansas City
66103, 66105, 66106, 66061, 66062, 66216, 66217, 66111, 66210, 66215, 66214, 66219
Neighborhoods in Kansas City
Mills Farm, Lions Gate, Deer Valley, Hallbrook, Highlands Creek, Mission Hills