Now a days I spend A LOT of time at home. Don't get me wrong, while I love getting pretty much anything and everything delivered to my door step… I do enjoy the few times during the week when I *need* to drive my car (need as in… the excuse to get out of the house to get coffee 😬)
So you may be asking, why should I be thinking about Winter Car Organization when 2020 has me using my car less and less?? Well my fellow organization junkies, let me introduce you to my little friend Murphy… Murphy's Law. If you need a little refresher, Murphy's Law states: anything that can go wrong will go wrong. Now, I am not trying to be a Debbie downer, but if you have experienced winter in Kansas you know it can be B.R.U.T.A.L. — so stay with me and keep reading to make sure your car is ready for any winter emergency!
TOP 10 MUST HAVES!

As I prep our car for winter, these are the essential items that I make sure to have ready to go:
If you hate the cold as much as I do, you can get a super awesome scraper + glove combo for under $10 on Amazon
Extra Blanket, Mittens, Hats, Socks. etc.
Jumper Cables
My mother-in-law gave us this awesome portable car jumper that allows you to jump your car without the need of another vehicle – it has been a life saver!!
Flashlight
Windshield Fluid
Make sure it is the winter De-Icer kind! Yes, there are different kinds. Yes, I learned this from experience 🤦🏼‍♀️
Bottled Water & Food
Small Tool Kit or Multi-tool
Matches / Lighter
Shovel
Check out this foldable shovel … adding this to my amazon cart as I type!
I have also heard that cat litter can also be used if you are needing to get some traction under those wheels!
A few other car staples I include in my Emergency kit are a First Aid Kit & a Phone Charger. Since these items stay in my car all year round, I use this time to check my First Aid Kit inventory & replenish anything that is low. When it comes to my phone charger this is when I make sure I can locate it (it has a habit of finding its way into a diaper bag or purse 😬) and double check that it is working properly.
Once I have gathered all of my Winter Car Emergency Kit items, I put them into a sturdy bin so they stay contained and don't roll around in the back of my trunk! I have this wonderful trunk organizer that we got free when we bought our last car – it sits in our trunk pretty much year round, but has the option to collapse down flat if needed (hello maximizing space 🙌🏼). If you are in need of some trunk organization inspo, check these fun options out…
This Amazon trunk organizer is very similar to my trunk organizer, but with even more pockets… I ❤️pockets!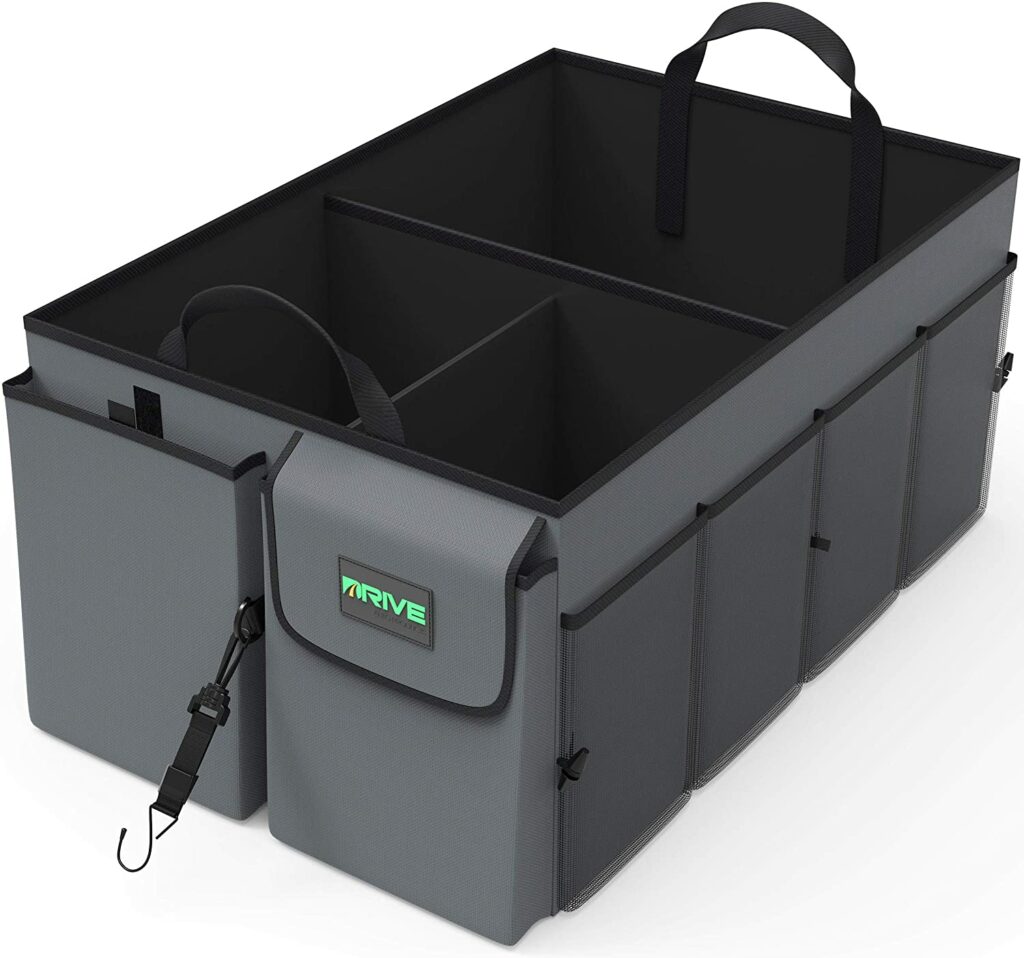 If you are low on trunk space, this organizer wraps around the headrests and hangs along the back seat to give you the organization you need without compromising trunk space 🙌🏼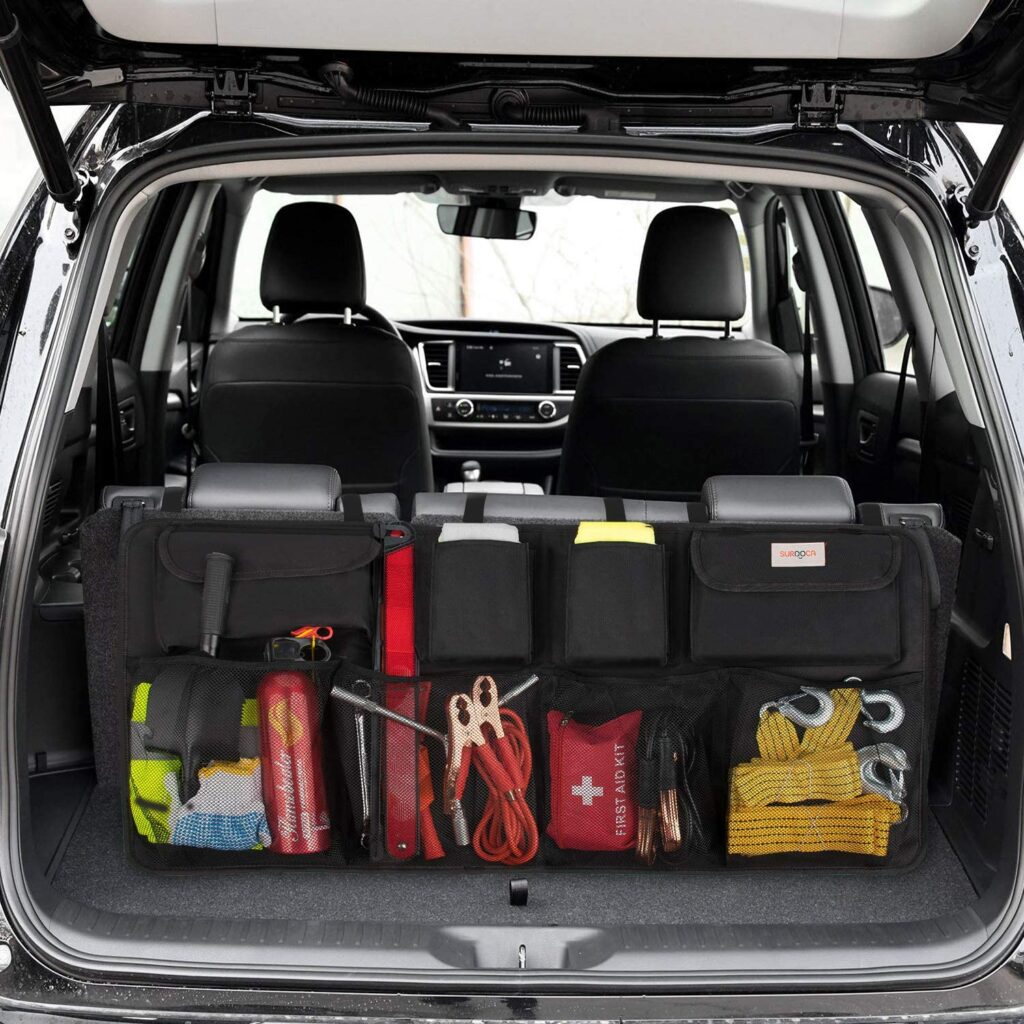 This Target storage bin is a great cheap option that allows you to easy contain your items. The lid feature gives you the ability to stack additional items on top to maximize your trunk space. It even has the added bonus of being versatile so you can use it for other storage needs if you decide to switch things up down the road.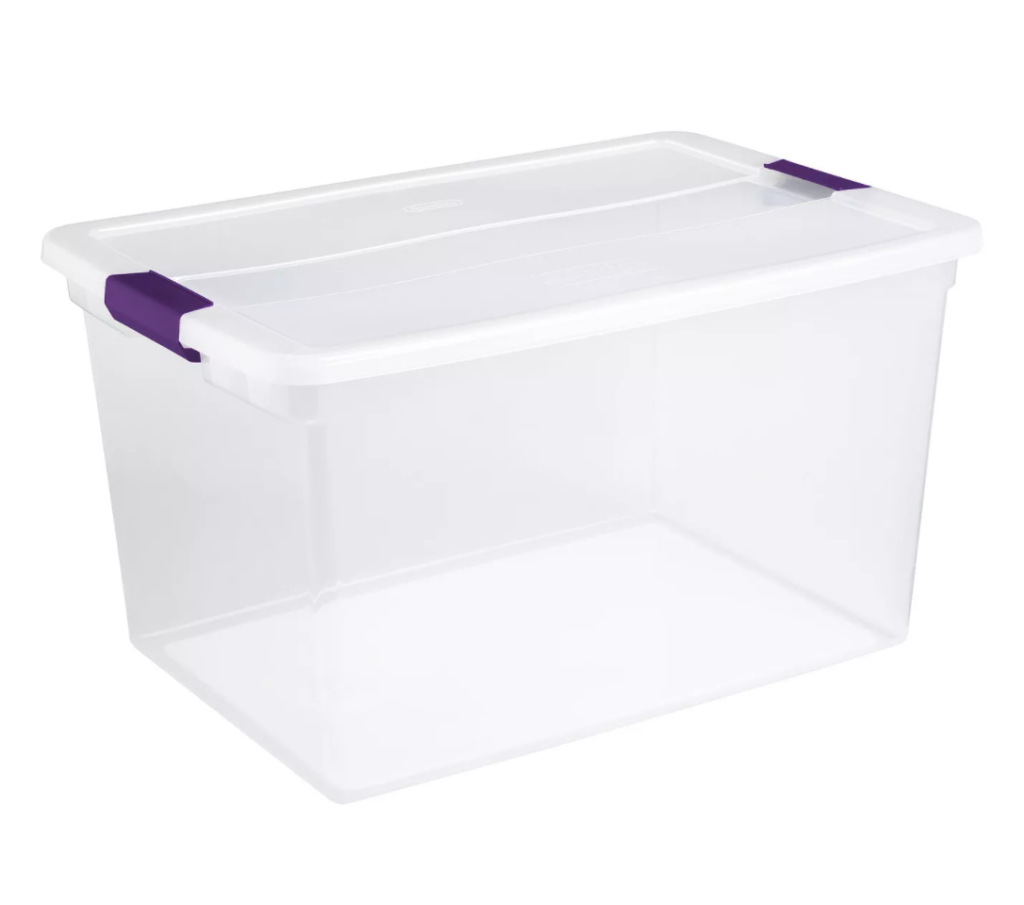 And last but not least, if you have a million amazon boxes laying around your house like I do… pack up one of those bad boys with all your essentials, label it "Car Emergency Kit" and you are ready to go!
Now that you have your list, you can get to work making sure your car is Winter ready! Luckily, winter car organization is one of those mini organizing projects that you can complete super quickly AND it offers a huge return on your investment by giving you peace of mind throughout the winter season!
Happy Organizing!
– EN